Protein Oat Bake
May 07, 2022
This protein oat bake is super versatile and a great dish to prep ahead on a Sunday for the week. You can just reheat it in the microwave or toaster oven for a quick breakfast or pre/post-workout snack!
Ingredients
2 cups (~200 grams) rolled oats
2 scoops protein powder (Strawberry Milkshake

or

Vanilla

work great here!)
1 teaspoon baking powder
1/2 teaspoon salt
2 1/2 cups (~550 mL) milk of choice
2 eggs
1 teaspoon vanilla extract
Fresh or frozen berries
Directions
Preheat the oven to 350 degrees (I used my toaster oven) and line a baking dish with parchment paper or grease with butter.
Add all of the dry ingredients (oats, protein powder, baking powder, and salt) to a large bowl and mix well.
Then add the wet ingredients (milk, eggs, vanilla extract) and mix until everything is incorporated.
Mix in berries or add to the top.
Baking time will depend on how deep of a pan you use. Start with 20 minutes but it may take up to 40 minutes. You'll know it's done when the center is not jiggly anymore.
When it's done, let it cool and cut into desired pieces. Store in an airtight container in the refrigerator and reheat individual portions throughout the week in the toaster oven or microwave. Top with whipped cream or flavored Greek yogurt + more fresh berries for some extra fun ;)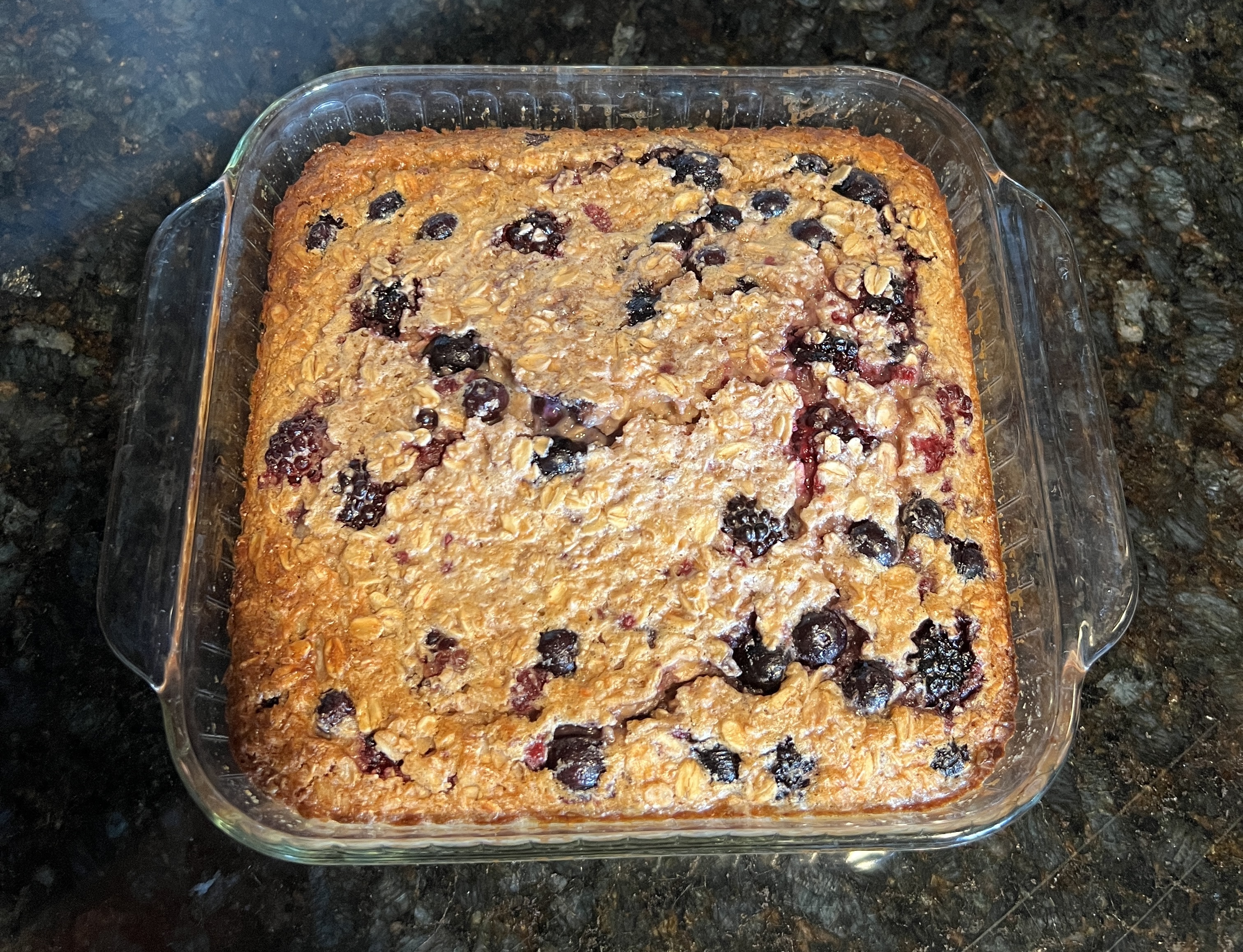 Stay connected with news and updates!
Join my weekly newsletter for free recipes, exercise tips, nutrition advice, product discounts, and more fun stuff!