Below you'll find several products that I recommend and enjoy. They're in no particular order so make sure to take a scroll through the entire page. If you have any specific questions, feel free to contact me above. You'll also find various discount codes throughout. Enjoy!
Pre-Workout
I'm usually not a huge fan of using or recommending pre-workout supplements as most of the ones on the market tend to be loaded with unnecessary amounts of caffeine and other questionable ingredients.
What I like about Megawatt is that it includes ingredients that go beyond just a quick caffeine hit -- electrolytes, B vitamins, nootropic ingredients, and a low dose of caffeine that helps with mental focus, alertness, and steady energy through the entire workout without crazy jitters or a subsequent crash. Click here for FREE priority shipping and 110% money-back guarantee!
Greens That Actually Taste Good!
Seriously, Opti-Greens 50 is the best tasting greens superfood powder that I've tasted (and I've tasted a lot lol). It includes low-temperature processed, 100% organic grasses, non-GMO, non-synthetic botanical superfoods, phytonutrients, digestive enzymes, and probiotics to ensure that you're filling those gaps in your diet that may be hindering you from getting all the nutrients you need on a daily basis. Click here for FREE priority shipping and 110% money-back guarantee!
Redmond Real Salt
The BEST salt you will ever taste! Redmond Real Salt is the only brand of sea salt harvested from an ancient, pristine ocean near Redmond, Utah. It's harvested exactly as nature created it – unrefined, ancient sea salt with a complete blend of minerals and a subtle, sweet flavor. Follow this link and use the code RGFIT for 15% off ANY Redmond products (hint hint – they have more than just salt!).
Fish Oil
If you don't consume fish at least 3x per week, it's probably a good idea to supplement with high-quality fish oil to ensure you're getting enough Omega 3s. Full-Mega fish oil is formulated with full efficacious amounts of EPA and DHA from fresh cold water-wild caught Icelandic mackerel, herring, anchovies, and sardines. These cold-water fish are sourced using certified sustainable fishing methods and green technology to ensure Full-Mega is of the highest quality. Click here for FREE priority shipping and 110% money-back guarantee!
MCT Oil Powder
This is a staple in my daily routine. I add it to my coffee and it makes for a super creamy and delicious mental boost. I love that it's made with clean, third-party tested ingredients (acacia fiber & 100% coconut oil). Perfect Keto MCT powder comes plain or in six delicious flavors. Folow the link and use code "METFLEXLIFE" for 15% OFF!
Carnivore Crisps
Carnivore Crisps are a fantastic snack option, especially when you're on the go! Unfortunately, most of the jerkies sold in regular grocery stores and gas stations are made with questionable ingredients and tons of added fillers and sugar. Carnivore Crisps are made with only 2 ingredients - meat and salt - and they taste awesome! Follow the link and use code "METFLEXLIFE" for 10% OFF at checkout!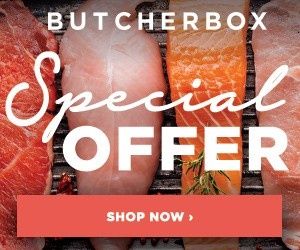 Butcher Box
Meat and seafood done the RIGHT way! 100% grass-fed beef, free-range organic chicken, humanely raised pork, and wild-caught seafood. Shipping is always FREE, they deliver to your door on your schedule, and you can cancel anytime. Follow this link for a special offer on your order!
Nut Butter
Perfect Keto Nut Butters are a melt-in-your-mouth combo of raw macadamias, cashews, and coconut. No peanuts, hydrogenated oils, or added sugar, made with MCT oil, and have no artificial sweeteners or junk. They're going to take your snacking game to a whole new level! Follow the link and use code "METFLEXLIFE" at checkout for 15% OFF!
Cereal
Dreams do come true!! I grew up eating Honey Bunches of Oats and when I saw that Perfect Keto was coming out with a cleaner version, I was ecstatic! This cereal is 100% free from soy, corn, grains, gluten, added sugar, and vegetable oils. PLUS, it's made with MCT Oil and Grass-fed Collagen! PLUS, it's crunchy and delicious! Follow the link and use code "METFLEXLIFE" at checkout for 15% OFF!
Join my newsletter for nutrition and exercise tips, recipes, Q&As, and more fun stuff!
Your information is safe & secure.